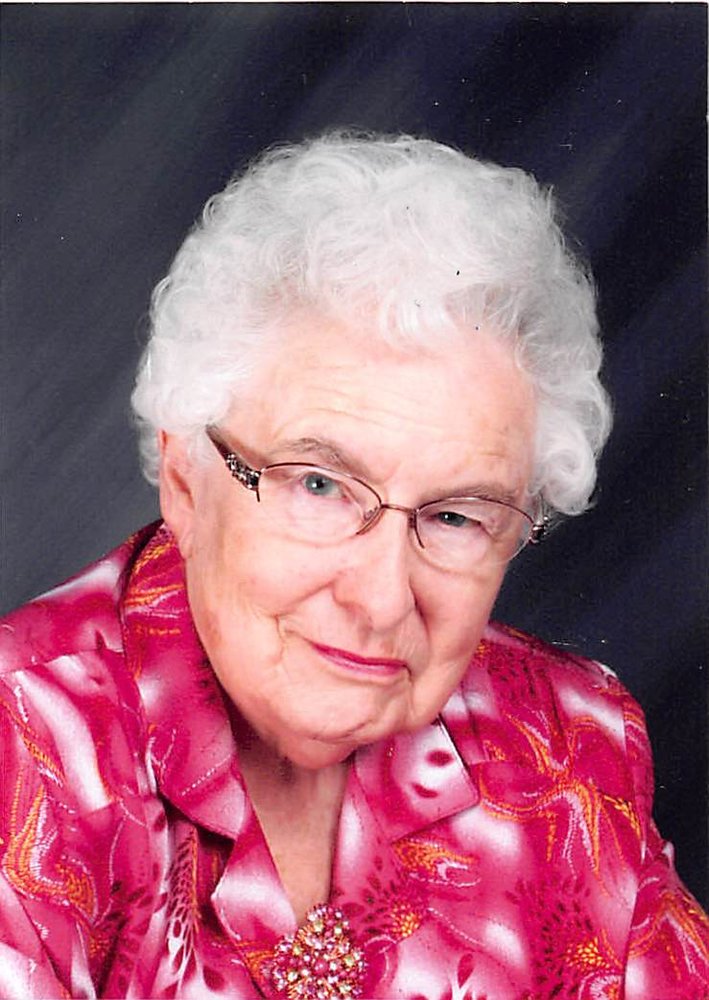 Private Graveside Service
Rodney Cemetery
Queen's Line
Rodney, Ontario, Canada
A private graveside service will be held for Florence at a later date.

Get Directions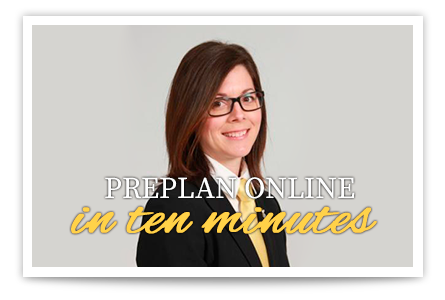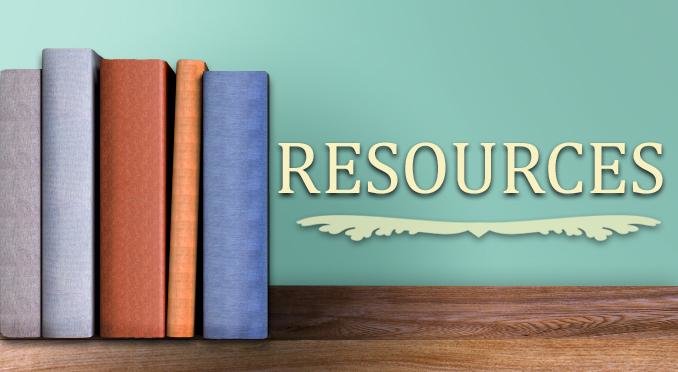 Obituary of Florence Kelly
KELLY Florence Rosalyn Kelly (Caufield) at University Hospital, London on Tuesday, December 24th, 2019. Of London and formerly of Rodney at the age of 91. Predeceased by her husband Donald Kelly in 2004. Dear mother of William Kelly (Erika) of Grand Bay, New Brunswick and David Kelly (Audrey) of Rodney. Sister of the late Helene Johnson and Ronald Caufield of Edmonton, Alberta. Grandmother of Morena (Nick) Steves, Ryan (Mary Beth) Kelly, Courtney Kelly, Dennis (Connie) Toth, Brian Toth and Chuck (Paula) Toth. Also survived by many great grandchildren. Predeceased by her parents William Caufield and Stella (Howson) Caufield. If desired, memorial contributions to the Salvation Army would be appreciated as your expression of sympathy. At Florence's request, a graveside interment of cremated remains will take place at a later date. Arrangements entrusted to DENNING'S OF RODNEY (519 785-0810). Share a memory at www.westelginfuneralhome.com Florence was born to parents William Henry Caufield and Stella (Howson) Caufield in Sault Ste. Marie, Ontario. She was born in a big, old plummer home that was converted into a hospital. There were several complications when she was born, and due to these complications she could not breathe and turned black. She did not fully hit her stride until she was nine years old. Florence had one sister, Helene Marie, and one brother, Gordon Ronald. Florence recalled that, as a child around the age of eleven, her mother used to worry that she would become a tomboy. One of her favorite things to do was climb the tree and sit and read a book up near the top. Florence later attended Collegiate School in Sault Ste. Marie. At that time, she was very much influenced by the church, Girl Guides and the war. Florence's first teaching job was in a one-room schoolhouse at Four Mile Lake, Ontario. This was an extremely rural setting and Florence found this very challenging as she was a city girl. She taught all eight grades in one room. From there she transferred to Rodney, Ontario, where she taught from 1948 to 1950. There she taught grades one and two, and she recalled that they sat in double desks. It was in Rodney where she met her husband to be. Donald Gordon Kelly was raised on the farm near Rodney on Highway 3. While courting, Donald convinced Florence to be president of the Village Young People, as he was the current vice president. His main job was to get her to the meetings so he would not have to chair them. At the time he worked for Lee Farm Equipment. They married in August 1950. Shortly after they were married, they moved to Toronto. Donald worked in several capacities there. In 1951 they welcomed their first child, William Gordon. He currently lives in Grand Bay, New Brunswick and is a semi-retired pharmacist. In 1953 they welcomed their second son, David Bruce. He currently lives in Rodney, Ontario, in the family home and is a retired aircraft maintenance engineer. They returned to Rodney when Donald accepted a position as a Parts Manager for Massey/Harris/Ferguson Farm Implement Company. They returned to Rodney for two reasons: the company that Donald had worked for in Rodney begged him to come back and they wanted to raise their children in Rodney, close to family. During the next fifteen years, Florence stayed home. She led Wolf Cubs, taught Sunday School, was a member of the Horticultural Society and played the Glockenspiel in the Highgate Band. In 1966 Florence returned to teaching. During the summers of 1976 and 1977 she taught summer courses in Toronto, teaching other teachers about special Education. She was considered a specialist in this area. During her last eight years of teaching, she taught kindergarten. While teaching kindergarten she earned her degree as a primary education specialist. She retired in 1987, and during her retirement Donald and Florence enjoyed landscaping together. They also enjoyed traveling. During those years they traveled to every continent except Asia. On November 16, 2009, Florence was honoured when the Rodney and District Horticultural Society dedicated a stone that was placed outside the Rodney Library, in honour of Donald and Florence Kelly as the longest serving members. They had maintained the flower beds outside the library from 1975 to 2001. Altogether they dedicated 54 years of service to the Horticultural Society. Florence also served on the board of the West Elgin Community Health Centre. After the death of Donald, Florence moved into Masonville Manor, a retirement community in London, Ontario. For the next 11 years she enjoyed the companionship of fellow residents and appreciated their diversity and accomplishments. She had a busy social life volunteering for numerous committees and activities. Two of her favourite were participating in the bell choir and being a welcome volunteer for new residents to the manor. In her later years she enjoyed the weekly entertainment and day trips organized by the manor. She remained true to the saying "once a teacher, always a teacher" by mentoring young people from kindergarten to university students in work and play programs sponsored by the manor.
Share Your Memory of
Florence