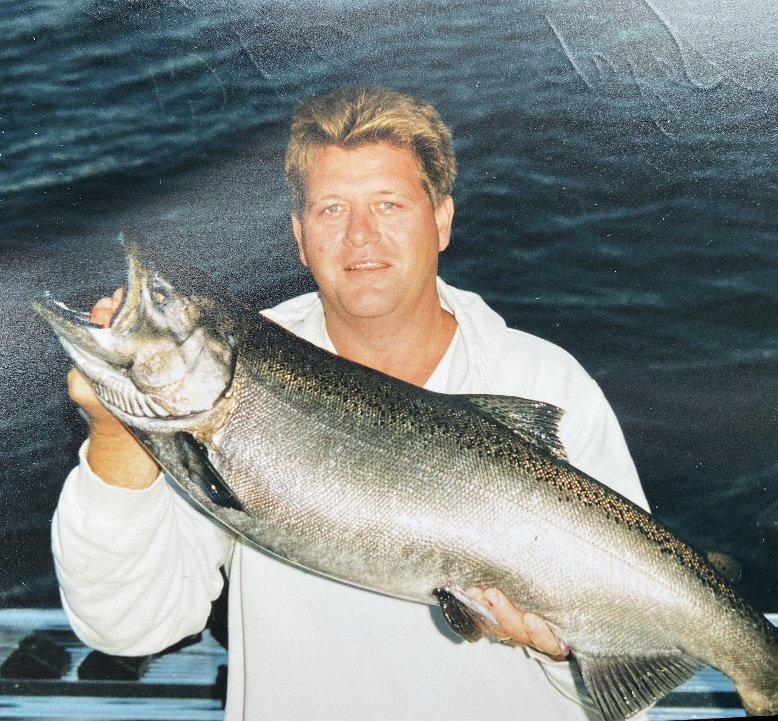 Obituary of Richard Louis Sojak
Rick left a footprint.
On Sunday, November 22, 2020, Richard "Rick" Louis Sojak left this world but not before leaving behind a huge footprint of love, legacy and happiness. Despite Rick's failing health, he never lost hope that things would get better. The time Rick had here with us may not have been long enough but it sure was full.
Rick always made time for people. His family always knew how loved they were by Rick through his constant acts of kindness and gift giving. His co-workers, employees and business associates all over the world appreciated and respected not only his talents but his commitment to forging strong relationships with the people he worked with.
Rick started with Tri-County Tube in Bothwell as a welder and was promoted to quality supervisor in Bothwell, as well as in the Fort Wayne, Indiana and Sydney, Ohio sister plants. In 1991, Rick became GM of GWS Tool and Die. In 1999, Rick then became the owner of GWS Tube Forming Solutions in Bothwell. Many firsts in the auto industry would follow. Tube Forming Solutions patented tooling for end forming non-round tubes, designed and built automated manufacturing cells with robotic transfers for the manufacturing of oval catalytic converters. Rick's Tube Forming Solutions vision supplied machines and tooling globally.
Rick attended public and high school in the West Lorne area, settling in Wardsville, Ontario.
Rick's circle of friends brought great joy to his life. Whether it was on the boat, in the bush or around the table, Rick and the boys could effortlessly pick up where they left off and enjoyed each other's company for many wonderful years.
Rick exuded patience and kindness. He would never hesitate to help out a person in need or practice simple acts of generosity to strangers. By doing so, he made countless lives a bit better without even knowing who they were.
Rick's role as a father was his greatest job. Rick learned as much from his son as Jesse did from his dad. At Port Glasgow the handle was "Jesster" and along with the fishing crew Maria and Jesse, they rarely got skunked thanks to Captain Rick's perseverance.
The story of Rick and Maria, from its humble beginnings has been a beautiful love story. For 40 years, Rick and Maria were a team, complimenting each other perfectly. Rick's love and influence will no doubt live on through his family.
Rick leaves behind his soulmate Maria, first mate, Jesse (Carly), his mother Martha Kys (Fathers Louis, Frank both deceased), extra special aunt Verna (Rene), sister Brenda McDougall (Alexis), brothers Pat Kys (Matthew and Jennifer), Jim Kys (Chris, Michaela and Kristen), father-in-law Paul Mozina and mother-in-law Gladys Mozina, brother-in-law Paul (Lori) Mozina and forever friends Ward, Dick and Wayne.
A celebration of Rick's life will be held in the future but in the meantime, if you wish to honour Rick, consider doing a random act of kindness from time to time for someone in need or just because you can. In doing so, you will find yourself connected with the imprint Rick Sojak left in our hearts. Share a memory at www.westelginfuneralhome.com
Share Your Memory of
Richard