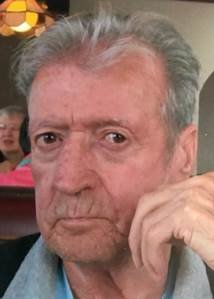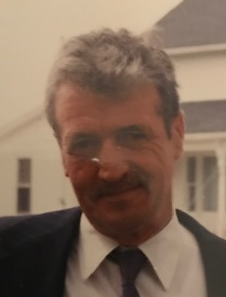 Obituary of Adam Campbell
Campbell, Adam
On Sunday, January 17, 2021 at Country Terrace in Komoka Ontario, Adam Campbell formerly of Rodney passed away at the age of 84.
Adam was born on the 8th of June, 1936, to proud, yet humble, parents Andrew and Mary Anne Campbell. The first nineteen years of his life were spent, in Northern Ireland, on the family farm.
In 1955, Adam, his parents and half of his siblings emigrated, from their farm near Ballymoney, to Canada. The family settled in the Rodney area, the town Adam would call home. He remained there for the next 45 years, staying close to the family he loved so dearly.
Adam always worked within the farming community, eventually getting hired on by W.G. Thompson and Sons. It was through his work, at the elevator, that Adam would forge many strong relationships. During this time he would marry, have three children, and 6 grandchildren.
In 2001, Adam's children were called home to say their final goodbyes to him. However, Adam was always a fighter. This was not to be the time of his death, but was instead the beginning of the final chapter of his life. Adam would spend the next 19 years at Country Terrace, in Komoka, Ontario. During his time there he made many more friends, in the home and outside on Oxbow Lane. He was very appreciative of all the folks that would stop to chat or just return his wave.
He will be sadly missed and forever remembered by his children, Lisa (Randy Ossel), Leslie (Tonia Briscese) and Laura (Trevor Alvis). He also leaves behind, his grandchildren Adam, Clarissa, Randy, Brice, Jenna and Delaney along with great grandchildren and many nieces and nephews.
Adam is survived by siblings Margaret McClure and Andrew Campbell. He was predeceased by siblings Leslie, Sam, Bill, Bob, Ellen, Tom, and Mary.
A family interment and a celebration of his life is to be held at a later date in the summer of 2021. Arrangements entrusted to DENNING'S OF RODNEY. Share a condolence online at www.westelginfuneralhome.com
Share Your Memory of
Adam