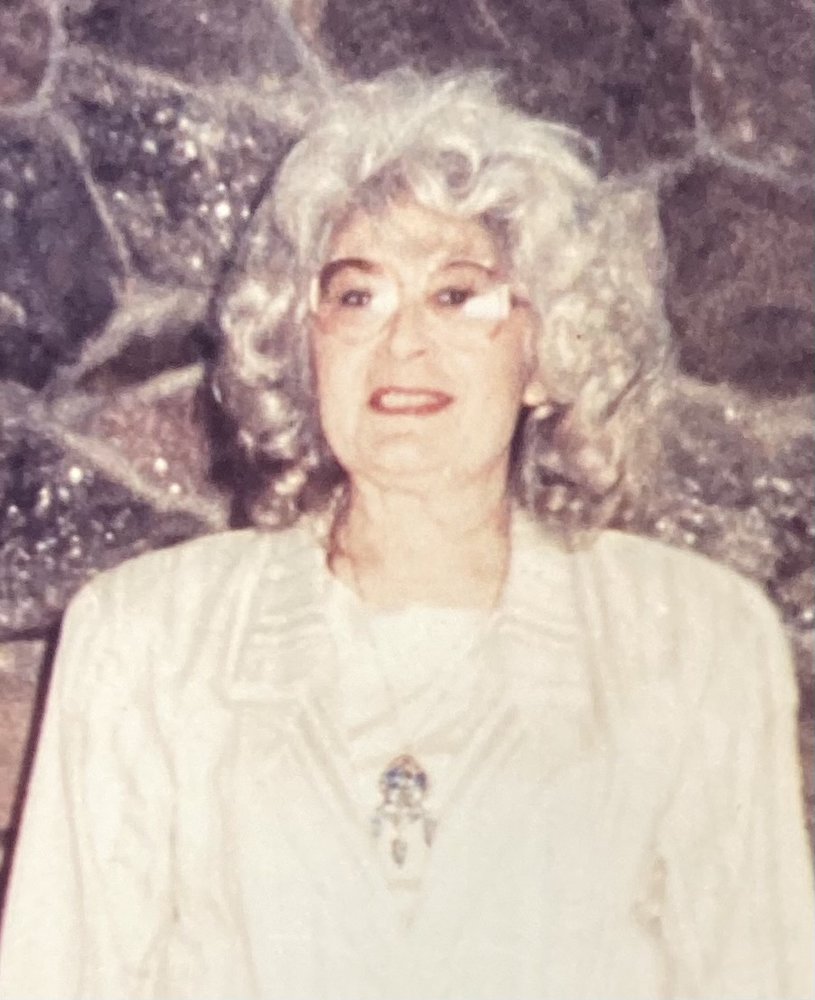 Obituary of Lucretia "Lucky" Bury
Bury (neé Vojin), Lucretia Mary
1925 – 2021
On March 9th, 2021, with her family at her side, Lucretia Bury aged 95 passed away at the McCormick Home in London.
"Lucky" as she was fondly known was born in Yugoslavia on April 27th, 1925 to parents Josif and Katalina Vojin. They immigrated to Canada when she was three, living in the Montreal area until as a teenager the family moved to a tobacco farm in Eagle, Ontario. A few years later, Lucky met the love of her life Vince Bury and in 1945 was married and started raising her family of eventually six children. They first lived in Windsor and finally settled down just outside of Eagle on #3 Highway in a cute little bungalow surrounded by pine trees, lilac and flowering almond bushes.
Her children grew; and the four older ones eventually left home for work and education. Following Vince's death in 1970, Lucky and her two youngest children moved away to the Toronto area and after returned to the London area in the late 1980's. Her children all started families of their own and kept in close contact.
Lucky was blessed with many grandchildren, many more great-grandchildren and during the past couple years even a few great-great grandchildren.
Throughout Lucky's long life as a young girl in Montreal she enjoyed skiing and dancing, and while raising her family she became a great cook and loved art. Later on in her life she enjoyed travelling and especially collecting jewellery and antiques. She was always on the lookout for something for someone.
Sadness is always a part of live and in 2001 her eldest son John passed away in California and in 2003 her eldest daughter Kathy passed away in London. Her remaining children Vince, Fran, Ron and Lu-Anne helped her through this difficult period and with her whole family's love and support she made it through a very difficult time.
Now after living a long and loving life, age has finally caught up with Lucky. For someone known as the lady in white, and who never seemed to age, with the love and support of her family she has embarked on a journey to a destination where we're all sure someone is waiting for her.
Lucky is survived by her sister Frances Szabo and brother Joe Vojin as well as her large family that includes so many more than just family.
She has touched the hearts of us all and we will never forget her.
A private family service will take place on Saturday, March 13, 2021 at Denning's of West Lorne. Interment at McColl Cemetery at a later date. If desired, a memorial donation can be made by cheque to the West Lorne Legion or the Alzheimer Society of Canada. Funeral arrangements entrusted to Denning's of West Lorne. Please share a memory at www.westelginfuneralhome.com.
Share Your Memory of
Lucretia "Lucky"