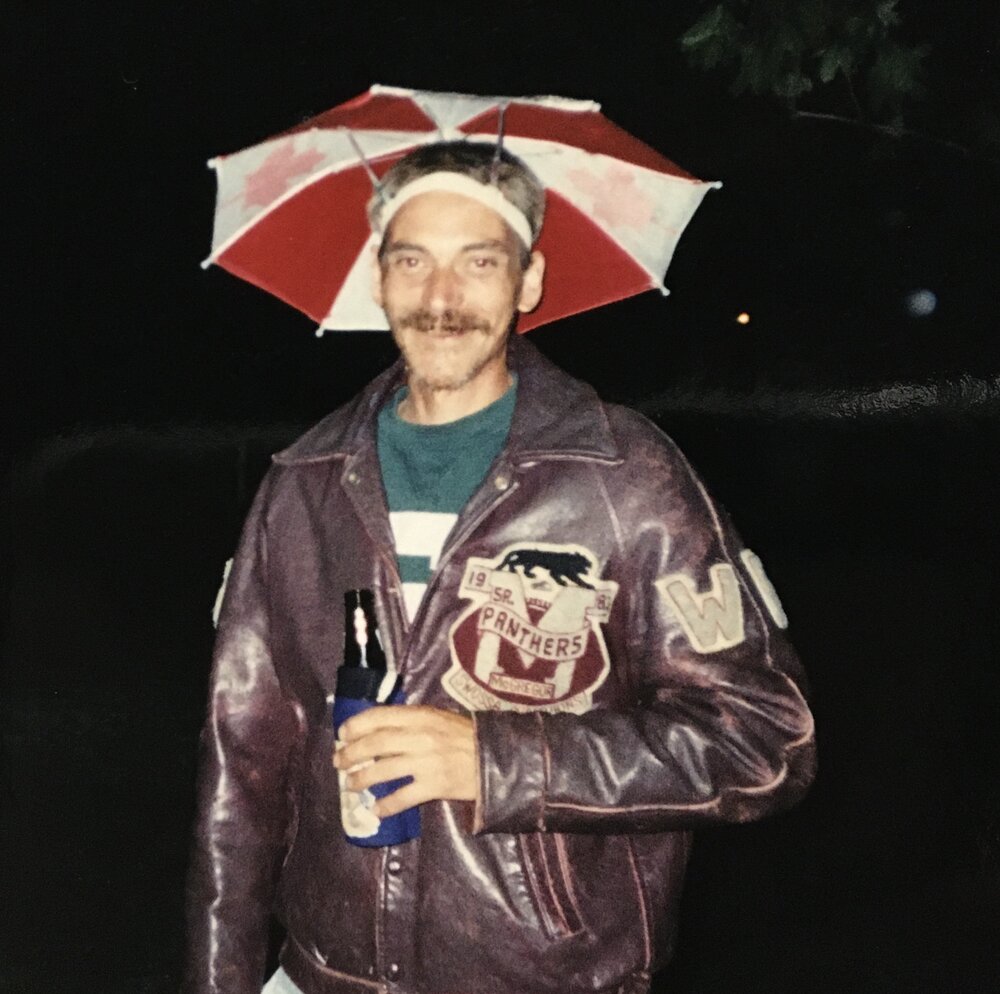 Obituary of Richard Alan Luce
Richard Alan Luce (Connor) 56 years old, born January 15th, 1966, in Detroit, Michigan, passed away comfortably at home with loved ones. Usually, most would say peacefully, but anyone who knows Richard knows he did things his own way. He rocked out of this world on January 25, 2022, to his favourite song blaring with family singing along.
Richard leaves behind two beautiful daughters Kayla Lanthier (Chris Boom) and Jazlynn Lanthier (Jon Cable), his mom and dad Jackie (nee Luce) Connor and John Connor, his siblings Tammy (Tim) West, Fay (Tyler) Walsh, John [JW] Connor, Paul (Gillian) Connor, Drake McArthur Connor, Terry (Kaitlyn) Tingley, Teresa Venchenko, Rhonda (Joe) Dudek, Stacy Morceri, Deborah Beals and Donald Tingley, his many nieces and nephews, special thanks to Rebie West and Haley West for all you did. Beloved grandsons Jarrod, Logan and Maison, never forgotten. Last, but not least, many aunts, uncles and cousins from both sides of the border. Predeceased by his father Terry Lee Tingley. Family, always big, loud, crazy and full of love. Richard had more friends than you could count and a very special friend in Carolyn Ongena.
Richard enjoyed being outside or playing cards and was always tinkering or fixing something, somewhere! He liked working with his hands and more times than not was there to help you fix or install something. Richard was a collector of sorts; his taste ran from dinky cars to tools and everything in between. He had a great sense of humour and was cracking jokes until the very end. Richard loved his whole family and wanted us all to know. He really enjoyed spending time with his friends whenever possible, his second family.
Richard spent the early years of his life in Michigan, learning to run like the wind and growing a love for old cars. He spent his teen and adult years mainly in Chatham, Ontario where he enjoyed playing high school football at McGregor, had his two wonderful daughters and ran his own business for a number of years.
Richard was a fighter and very stubborn, which helped in his battle with cancer over the last 20 years. He decided to donate his body to science during the early stages of his battle and we made sure his wish came to fruition when he passed. Richard's battle is over and we will carry his memory in our hearts.
A celebration of life will take place, as soon as COVID allows, with family and friends together.
Donations in lieu of flowers can be made to the Cancer Society in his memory or to the Alzheimer's Society near and dear to his heart. Online condolences and donations may be left at www.westelginfuneralhome.com. Arrangements entrusted to DENNING'S OF RODNEY.
Share Your Memory of
Richard