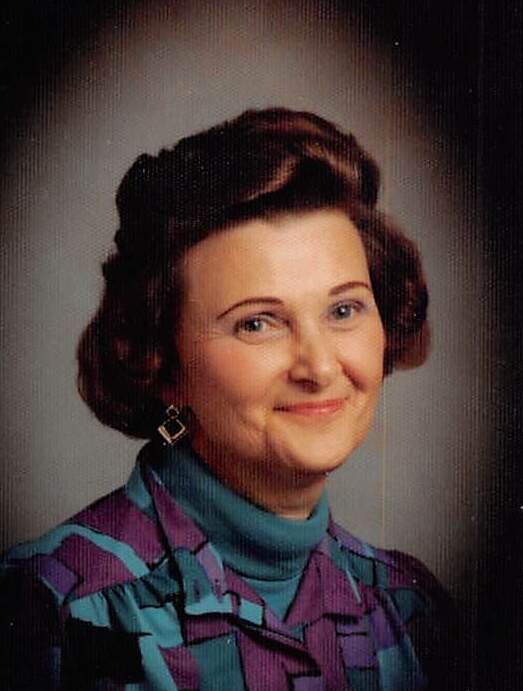 Obituary of Yvonne Eulalee Katheryne Jewell
Yvonne E.K. Jewell (nee) Ripley
Passed away on February 16, 2022 at Bobier Villa in Dutton in her 87th year.
Predeceased by her brother, Walter Ripley and her parents, Thomas and Vera Ripley.
Sadly missed by her children, Terri (Anders) and Mark (Kim). Also missed by her 5 grandchildren, Katie (Steve), Brittany (Chris), Brodi (Dan), Erik (Sarah) and Laura (Greg). Yvonne was grateful for having five great grandchildren in her life, Brooks, Clay, Elle, Kaleb and Lexi.
Everybody lovingly called her Mingy (sometimes, the Mingster) and she took great pleasure in that. She was a warm and loving person, a hug and kiss was mandatory. She insisted on it and gave as good as she got. Yvonne will also be missed by a large extended family.
Yvonne was a life long resident of West Elgin. She worked at the Bobier Convalescent Home and Bobier Villa for 28 years. After retirement she continued to be an active member of the Bobier Villa auxiliary, volunteering in her spare time.
She loved to come to family gatherings and interact with all the "young folks". She was an avid people watcher. Yvonne enjoyed her time as a member of the Red Hat Society.
Yvonne had strong faith and attended both St John's United church in Dutton and the West Lorne
United Church. She sang in the choir and volunteered at church functions. She was a member of the
Order of the Eastern Star. Yvonne always reminded us. "We are not lucky, we are blessed".
May God bless you and give you a new home in heaven.
You will be missed by all who knew and loved you.
A special thanks to the Staff at Royal Oak, Bobier Villa and Dr. D. Vaughan for their kindness and care.
Cremation has taken place; visitation is scheduled for March 11, 2022, 2pm to 4pm at Denning's of West Lorne, 202 Main Street. Please click here to sign up to attend or call 519 785-0810.
A gravesite ceremony and celebration of life to be held at a future date.
Memorial Donations may be made to Bobier Villa, Dutton.