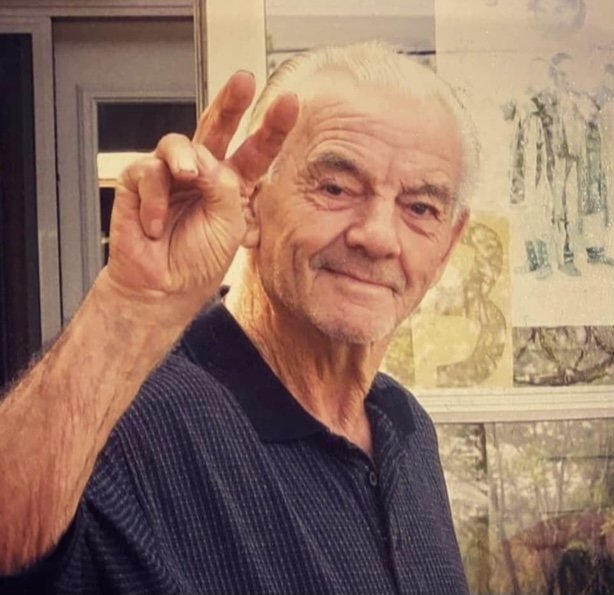 Obituary of Bill Towers
William H. Towers, Sr.
It is with heavy hearts that the family of William H. (Bill) Towers, a resident at Bobier Villa, Dutton and formerly a lifelong resident of West Lorne grieve the loss of their loved one who passed on January 5, 2021 in his 95th year. Dearly loved husband of Doreen (Patton) Towers for the past 65 years also a resident at Bobier Villa. Bill was married to (Dorothy Stonehouse) predeceased of West Lorne.
Father of Norma Cornell (Lorne) of Belleville, Bill Towers, Jr. and Pat of Wyoming, Tom and Darlene of Eagle, Linda Fisher and Shane of Muncey.
Dearly loved grandchildren: Jamey (Joanne) Cornell, of New Brunswick, Tracey (Gord) Hyderman of Belleville, Jason Towers (Nancy) of New Glasgow, Kelly Towers (Jim) Wingrove of Rodney, Wendy McAvoy of Amherstburg, Cindy Hetherington of Petrolia, Debrah (Jamey) Downey of London, Sarah Crandall (Nathan) of London, Tom Towers (Jen) of Highgate, Victoria (Richard) Hackett of London, Desireé (Jeff) Peacock of Muncey and Sabrina Fisher of Muncey.
Bill was predeceased by his brother Ken Towers.
Bill's (Poppy's) legacy is several grandchildren and great grandchildren and great-great grandchildren. Their phone calls, pictures and artwork added colour and fond memories to their residence at a time when visits have been limited to essential caregivers.
Bill will also be remembered by brother in laws and sister in laws as well as many nieces and nephews.
Bill provided a waste disposal service to the residents of West Lorne and area for several yrs. and was reliable and friendly. He taught his children to work hard, pay their own way and lookout for one another.
Special thanks to Dr Vaughn and the staff of Bobier Villa who provides wonderful care and always concerned about the well-being of residents. Your efforts are commendable.
Special mention of good neighbours, Rick and Donna Stewart who were always there.
A family Celebration of Life will be held at a later date. Donations can be made in memory of Bill to a charity of your choice. Please mail your contribution to Denning's of West Lorne 212 Main Street, West Lorne, ON N0L 2P0. You may share a memory or condolence online at www.westelginfuneralhome.com.
Share Your Memory of
Bill