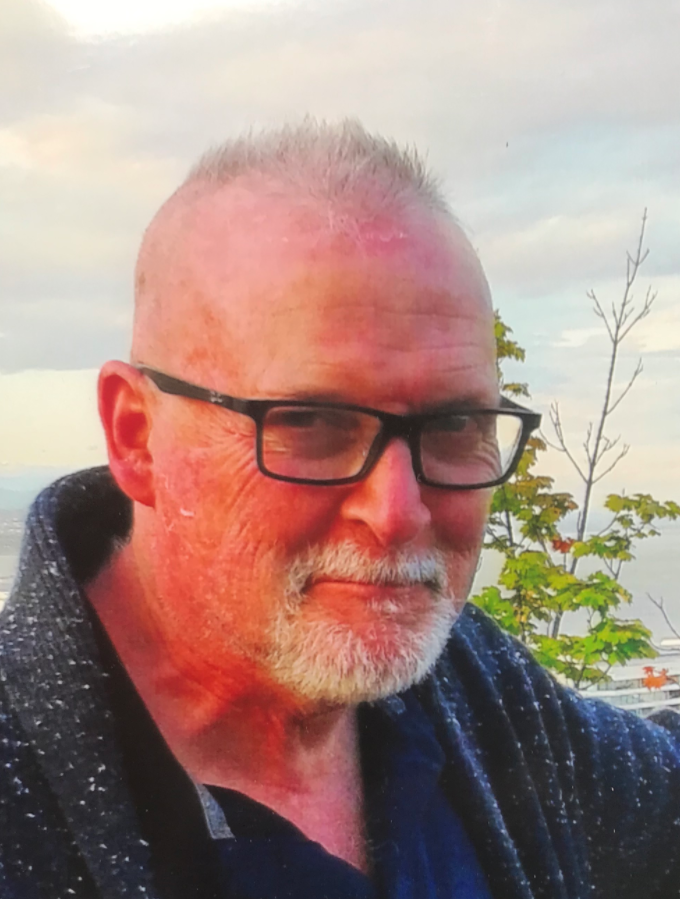 Obituary of David Andrew Rowe
David Andrew Rowe passed away peacefully at home with his best friend, Linda Rowe (nee Stevenson), the one he laughed with, lived for, and loved, holding his hand on June 30th, 2021 at the age of 60. Linda and David were blessed with 35 years of marriage. David was the youngest son of the late Stan and Pearl Rowe (nee McCallum). Cherished Dad and "Mr. Mom" to Thomas and Cassandra Rowe (nee Vanderveen), and Jacob and Kadee Rowe (nee Lankhof). Dave will be remembered fondly by his siblings, nieces, nephews, cousins, aunts, uncles, in-laws, and many friends.
David had a passion for rural life, which inspired a move to Dutton-Dunwich 28 years ago. When Dave said it, he meant it. He never shied away from ribbing a stranger, and letting his filter fall away to some questionable humour. His interests varied from politics and history, to farming, motorcycles, cars, snooker, euchre, and hunting. David had a sweet tooth, and a hand in the cookie jar any time he could. No matter how tough he felt, his candid and predictable response was "I'm fine." David's expectations for others were high, shadowed only by the standard to which he held himself.
When physical challenges, lupus and scleroderma, inhibited his ability to work away from home, David wrestled with the feeling that he did not contribute. He was not often wrong but could not have been more mistaken. David stayed home and cooked many (admittedly burnt) meals. Raised and razed two boys and all their friends. He taught Sunday school, frequented the library, and helped kids learn to read through the D.D.P.S. Literacy Program. David sat on the Board of Managers at Knox-St. Andrew's Presbyterian Church, and visited with many folks at the Bobier Villa Nursing Home. He helped friends with farm work, fixed home electronics, and did many handy man projects for local widows about town. He could always be counted on to pick up the phone and help pass the time of commutes home from work. Dave doctored up more lawnmowers, minibikes, bicycles, and soapbox cars for neighbourhood kids than you could count; never wavering from the ever-important fix it for 3 hours, ride it for 1 (and repeat) formula.
He will be deeply missed. Please think back on David with a mischievous grin.
A special thank you to our family physician Dr. James MacLean, and Dr. Janet Pope for the years of care shown to David.
Cremation has taken place. Friends and Family will be received at DENNING'S OF WEST LORNE, 202 Main Street, West Lorne (519-785-0810) on Sunday, July 4th from 2-4 p.m. and 7-9 p.m. Registration is required to attend visitation. Please register your attendance for visitation by using the link below. A Private Memorial Service will be held at Knox-St. Andrew's Presbyterian Church, Dutton, on Monday, July 5th, 2021. The family invites you to join them virtually with a livestream of the service, available beginning on Monday at 1 p.m. on Dave's memorial page. Interment to follow in Fairview Cemetery.
Donations in David's memory may be made to the H.O.P.E. (Helping Other People Everywhere) Fund of Knox – St. Andrew's Presbyterian Church. Online condolences may be left at www.westelginfuneralhome.com.
Visitation: https://signup.com/go/ZJdpYhQ
Share Your Memory of
David