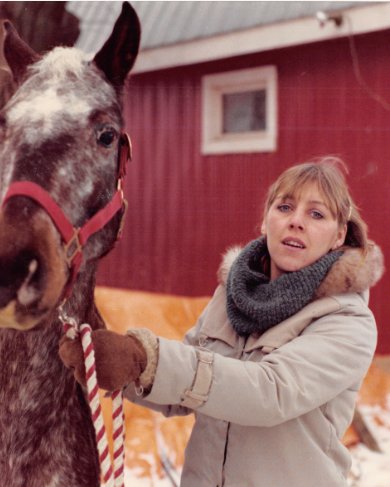 Obituary of Connie Elizabeth Kool
Kool, Connie
Connie Kool died peacefully at home on July 27th 2021. Connie was born Connie Walton in London, Ontario in 1954 and raised by her mother Eileen (née Burger) and her late father Allan (Fred) Walton. Raised an army brat, she lived in various places in Southwestern Ontario and in Germany. Connie died three weeks after her husband Marty Kool, to whom she was married 39 years. Together, Connie and Marty settled in the West Elgin area and raised two children Kimberly (Craig) and Jan (Stephanie). Connie and Marty were also foster parents for many years, opening their home to dozens of children in need.
Connie is best known for running 'Kool's Kitchen' with Marty in the West Lorne Arena for many winters, and for several summers at Port Glasgow. In her younger days, she also worked as a veterinarian assistant and as an animal laboratory technician at St Joseph's Hospital. Most recently, Connie drove a school bus.
Connie is survived by her mother Eileen, her sisters Debbie and Rossi, and her brother Mark. She is predeceased by her father Fred, her sister Kim, and her brother Paul. She has had many close friends over the years, but recently her friend Karen was very important to her, and helped her through the past year of poor health.
Connie was gregarious and often the life of the party. She would run into a store 'just for a minute' and spend an hour chatting with whoever she met inside, regardless if she knew them or not. She loved animals and welcomed anyone and everyone into home: friends, neighbours, racoons, crows, and even a pony. She spent her summers travelling in her RV with Marty and an animal or 2, or in her beloved gardens. Her homemade wine was just ok, but she thought it was the best, and we did not tell her otherwise.
Connie and Marty were such a pair that it is fitting they died so close to each other. Connie was tough and spoke her mind, but this was tempered by her deeply caring personality. She will be sorely missed.
Gifts of Hope can be purchased in Connie's memory through Plan Canada. Any goats are to be named Connie. A joint celebration of life for Connie and Marty will be held at a later date at Connie and Marty's Home.
Arrangements entrusted to DENNING'S OF RODNEY (519-785-0810).
Share Your Memory of
Connie